4 weeks! Ready to hit Italy, the island of Sardinia, and northern Spain. Ready for all the delicious foods and sights waiting for us. Armed with phrase books and maps, we were as ready as we could be for a month of exploration. We would land in Rome, make our way to Naples and the island of Procida. Then we would fly to Olbia in Sardina, travel around the island for a week and fly to Barcelona. We would then make our way north to San Sebastian and across northern Spain to Santiago de Compostela, and finally down to Madrid to see family and fly home. My cousin Diego would join us in Santiago and I hoped the poster I brought for him would survive the trip.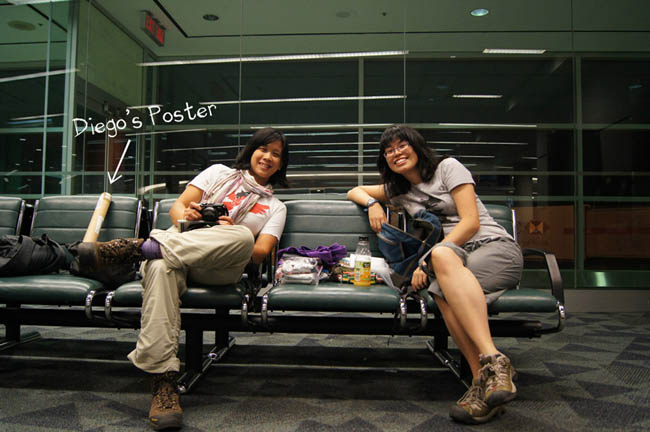 We endured a cold flight on Air Transat to Rome. Sophia had to wrap her head with a scarf and her neck pillow to survive the cold air coming from a side vent. $7 for a comfort package that included a blanket?!? Rejected out of principle.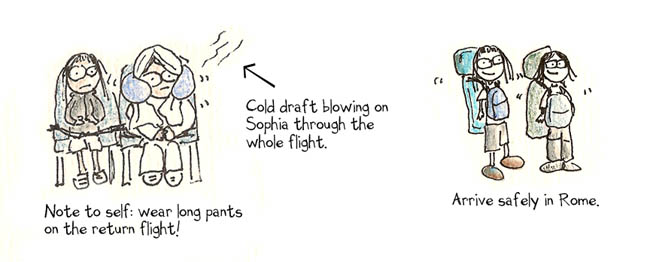 We arrived safely and made our way to Hostel 1Interuni near Timburtina Station. Conveniently close to the subway station and all you need packed into a little room. In one corner unit: a sink, mini fridge, microwave and hotplate. The TV also doubled as a PC with internet access. Our only problem was the gates. Not used to these European entry gates, it took us a while to figure out where the button was to buzz ourselves out.

With only 1 night in Rome (we'd both spent time in Rome on previous trips) we decided to visit some sights nearby and find a place for dinner. First stop: the Vatican. It was scorching hot in St. Peter's square.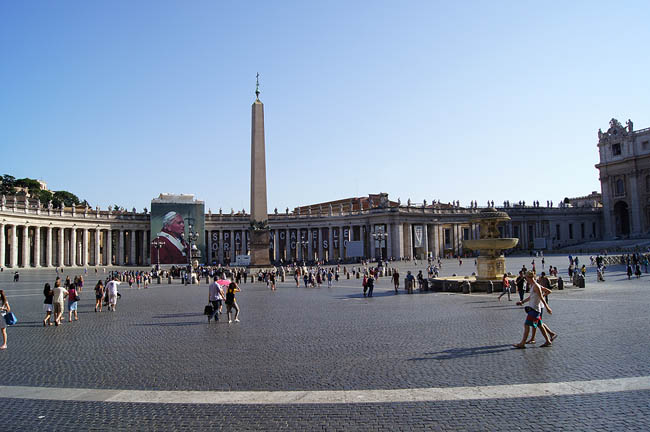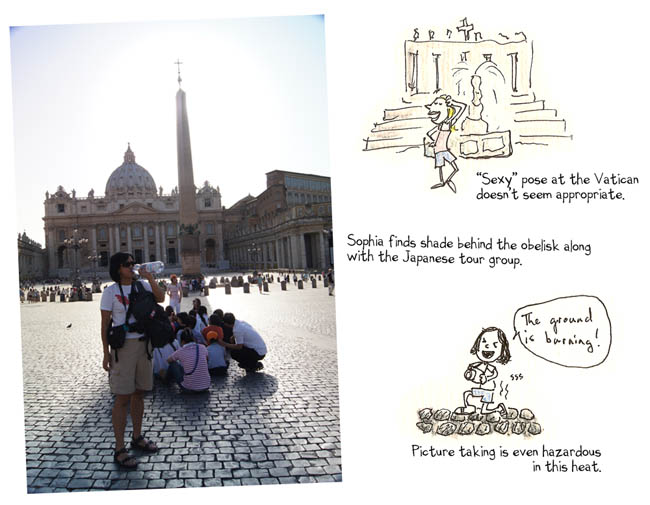 Canadian and Taiwanese embassies right next to each other.

We walk to restaurant Cacio e Pepe along tree lined streets with cute little Fiats. Impossibly chic people zoom around on their scooters heading for what can only be romantic dinner dates. Had some homemade pasta carbonara and penne with a salmon cream sauce.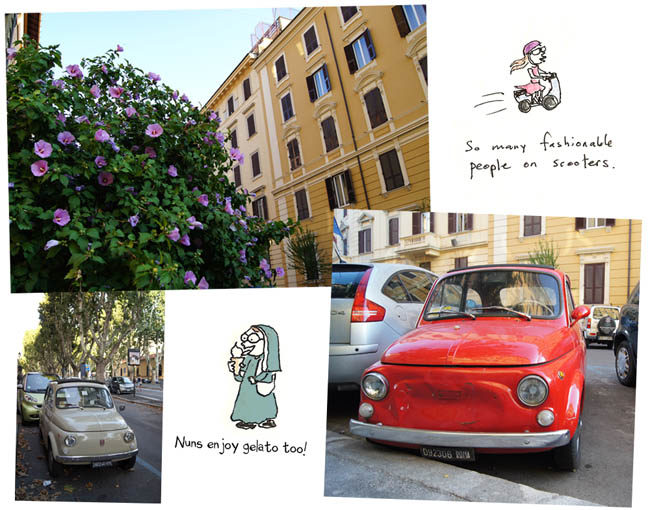 After dinner, we figure we might as well head for the Spanish Steps and the Trevi fountain so we can work up an appetite for gelato!! As usual, the steps are crowded, but an excellent site to people watch. Also some fine looking Carabinieri there on motorbikes patrolling the area.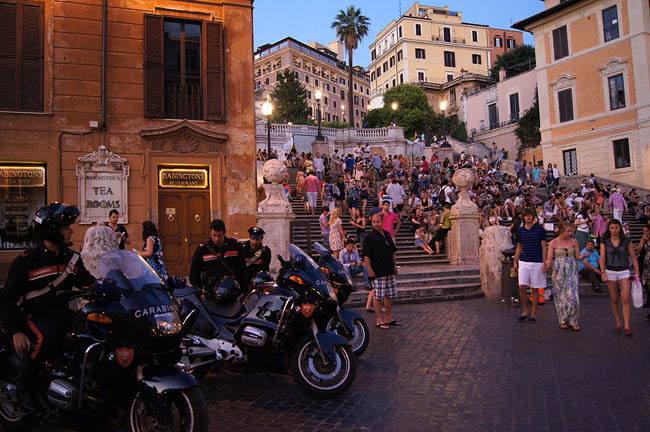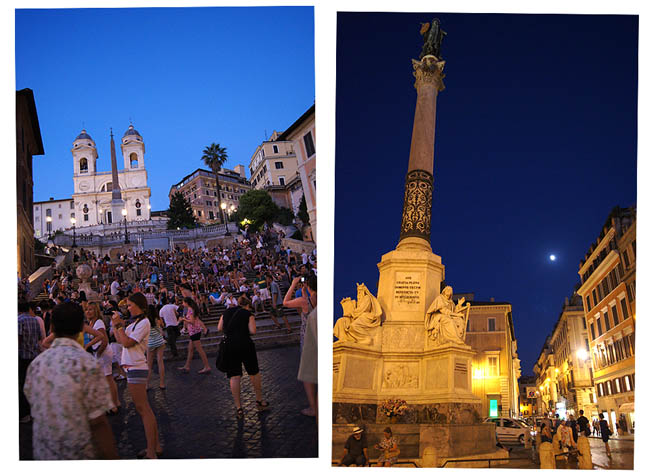 Trevi Fountain is packed with tourists! We make our way around the edge just to take some photos with no desire to make the good luck over the shoulder coin toss.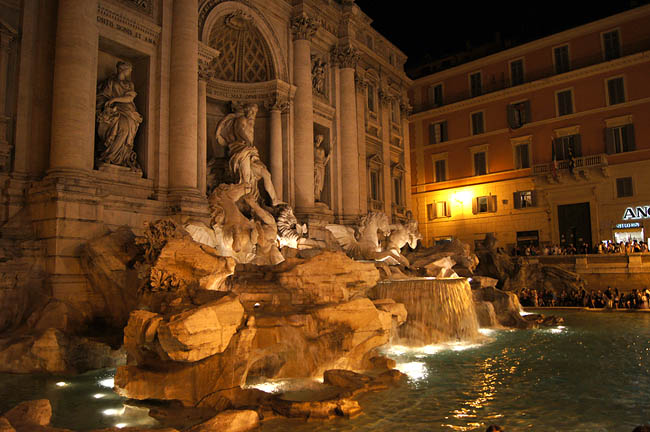 We hit the gelato stand of course and find a place to sit beside the fountain. Pistachio and melon flavoured for me! Little did we know, we'd work off that gelato before heading home. For some reason subway Line B is closed and we have to walk by 3 stations in the hot summer night. But this is just a warm-up...this is just day 1!